Hello! We are your fun-loving dental team here at Apollonia Dental PA. During your visit, we are here to take care of anything you need as you meet with Dr. Isabel Vahedi. If you have any questions for us before your first visit with our dentist in Sugar Land, Texas, please give us a call at 281-565-4321. We are always happy to assist you.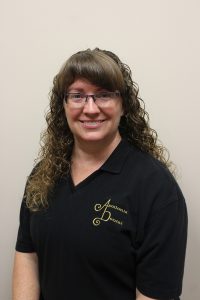 Cheryl
Patient Care Coordinator
Cheryl joined us in July 2022, and she welcomes patients into our practice and helps coordinate with each aspect of their care. She is a graduate from the University of Texas, where she studied to become a mathematician. She is proud to be a part of Apollonia Dental PA, where everyone is positive and caring towards each patient's concerns and overall health. It warms her heart to see patients leave with bigger smiles on their faces than when they arrived.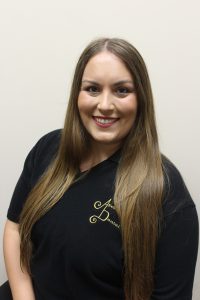 Brittani
Registered Dental Hygienist
Brittani started working at the Apollonia Dental PA front desk in 2009. She then worked her way up to become a dental hygienist and graduated in 2014 with a Bachelor of Science in dental hygiene from UT Health School of Dentistry, where she received the Golden Scaler award. She loves connecting with her patients and educating them on how to improve their oral and overall health. We, as a practice, have become very aware and passionate about airway health and Brittani loves being a part of something bigger to help patients improve their quality of life.
When she is not in the office, Brittani enjoys traveling and making memories with her family and her adorable goldendoodle, Copper.